Express Texas Medical Center Visits to Houston
You're traveling a long ways to see Dr. Ertan, and hotels and time away from home are costly. Dr. Ertan's policy is to provide express services for visitors to Houston.
Please note Expected Stay Schedule: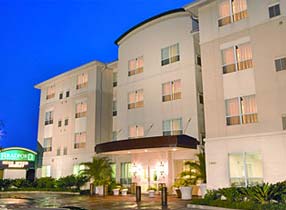 Houston, Texas, skyline.
Dr. Atilla Ertan's office is located in the Texas Medical Center, the world's largest medical center, with two medical schools, and unmatched services in many treatments. Having been a professor and Medical Director, Dr. Ertan has access to numerous resources and contacts in this center. May we utilize these resources to quicken your treatment visit?