Biliary/pancreatic diseases with or without ERCP
Dr Ertan may orchestrate your problem in this direction depending upon your need. First day, your medical records and available x-rays may be reviewed. If you need ERCP and related therapeutic modalities may be scheduled within few days. Some patients after ERCP may be admitted to the hospital for few days for observation or longer if they need surgery.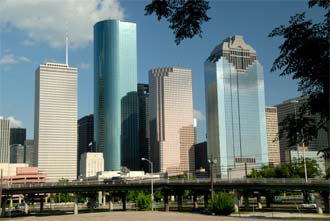 Houston, Texas, skyline.
Please advise our
staff of your visit
, and we'll expedite your treatment, as well as provide the highest quality ERCP services, as Dr. Ertan is internationally recognized in ERCP.
Dr. Ertan will manage most of the biliary/pancreas patients' problems usually fewer than three or four days with palliative measures. On day One, he will review and evaluate you condition and perform additional diagnostics tests. Later on your non-surgical management could be arranged within few days. In some cases, surgery is needed, and if so, surgery will then be scheduled with Texas Medical Center's best surgeons.
After your initial management, Dr. Ertan will advise you of a follow-up treatment plans. You may be advised to revisit Dr. Ertan, or Dr. Ertan can delegate you to a local provider. We will send a report, proposed treatment, and medical records for the local physician; please do ask them to contact us for assistance.
I have questions regarding travel and the visit
Please note that Dr. Ertan cannot answer any medical questions you may have without first an examination, as this is the proper course of action, and in the United States, there are numerous legal implications regarding answering such questions. If you have questions regarding an appointment, please email this toward our administrator --
appointment@atillaertan.com
. Better yet, please call us at (713) 794-0001, USA.
Suggestions by International Visitors
If you have recommendations to improve our services for international visitors, please let us know, in English please. Please note that it does cost us money to translate non-English emails, and we receive these abundantly; so, call us if we did not respond to your email
ERCPIntl at atillaertan.com
.